The Need
Diabetes is one of the largest global health emergencies of the 21st century. In 2015, 415 million people globally have diabetes, if nothing is done to reverse this trend it is estimated that this number will rise to 642 million in 2040. Up to 90% of global diabetes cases are type 2 diabetes mellitus (T2DM) and the number of people with T2DM is increasing in almost every country. (IDF Diabetes, 7th ed. 2015).
The rapid global growth in all types of diabetes means there is an urgent need to upgrade the capacity of health professionals and other health workers to be able to educate and manage people with diabetes, especially in low and middle-income countries. Education of people with diabetes is a critically important, fundamental and an integral component of diabetes care that should be available and accessible to everyone.
IDF recognises the value of providing continued professional education for health professionals and resources for people with diabetes and caregiver in a sustainable and convenient manner.
To this effect, IDF plans to build upon its long track record of developing evidence-based educational resources for both people living with diabetes and health professionals and has launched the IDF School of Diabetes.
The increase in the prevalence of diabetes and other non-communicable diseases present a double burden on low to middle-income countries. This double burden consists of trying to cope with the present burden of communicable diseases and emerging non-communicable diseases such as diabetes. There are specific barriers to establishing a healthcare workforce in low- and middle-income countries qualified to provide evidence-based education and management for the growing numbers of people with diabetes. A shortage of healthcare professionals, lack of standardised programmes for professional diabetes education, barriers to access to education, a lack of recognition by healthcare organisations and ministries of health of the specialised role and competencies required for diabetes education and management are some of these challenges.
Read More
Vision
Our Vision is to deliver high standard, evidence-based diabetes education for health professionals, people with diabetes and caregivers worldwide.
Mission
Our Mission encompassed the following objectives:
To advance the development of a global health workforce prepared to meet the needs of people with diabetes
To meet the global demand for effective diabetes detection, prevention, quality care, and treatment strategies
Provide innovative high quality education programmes for health professionals engaged in diabetes management and care
Provide educational resources for people with diabetes and caregivers
To create a dynamic community of diabetes professionals interested in improving their clinical practice and learning from other professionals around the globe.
Features of the IDF School of Diabetes
IDF School of diabetes brings you a one stop portal giving access to the best in-class information on recent advances in diabetes therapy.
The information has been processed by deploying various interactive tools to take care of excellent user experience.
Accreditation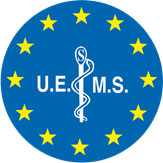 The IDF School Of Diabetes is accredited by the European Accreditation Council for Continuing Medical Education (EACCME) to provide the following CME activity for medical specialists. The credits for the users of the module will be 1 European CME credit (ECMEC®) for every hour (60 minutes of actual e-learning excluding introductions etc.) of use, provided that the users have completed a module and have passed the relevant assessment.
Each medical specialist should claim only those credits that he/she actually spent in the educational activity. The EACCME is an institution of the European Union of Medical Specialists (UEMS). Only those e-learning materials that are displayed on the UEMS-EACCME website have formally been accredited.
American Medical Association (AMA)
Through an agreement between the European Union of Medical Specialists (UEMS) and the American Medical Association (AMA), physicians may convert EACCME credits to an equivalent number of AMA PRA Category 1 CreditsTM. Information on the process to convert EACCME credit to AMA credit can be found at
www.ama-assn.org/go/internationalcme
Accreditation Validity: Until 22 Sep. 2021.
Partners
Inaugural Partner

Supporting Partners

To know more about IDF please visit: www.idf.org